Schedule Your Next Service Appointment
Just like you take care of yourself you want to make sure your vehicle is well maintained too. This will ensure that your vehicle is running properly and lasts a long time. Routine maintenance is a big factor in keeping your vehicle in perfect shape. This will make sure that your vehicle is always running efficiently and safely.
Ford Lincoln of Morgantown offers an onsite auto service and repair department to help you with the upkeep of your vehicle. We specialize in Ford service and employ mechanics who are up to date with their training when it comes to working on your Ford. The service department also has Ford parts available so that you can maintain performance of your vehicle that is like new. 
Our service department is there for you whether you need something as routine as an oil change or something more complex. Don't hesitate to stop by so that we can help you get the most out of your Ford! Our different locations served include Fairmont, Carmichaels, Waynesburg, and Masontown areas.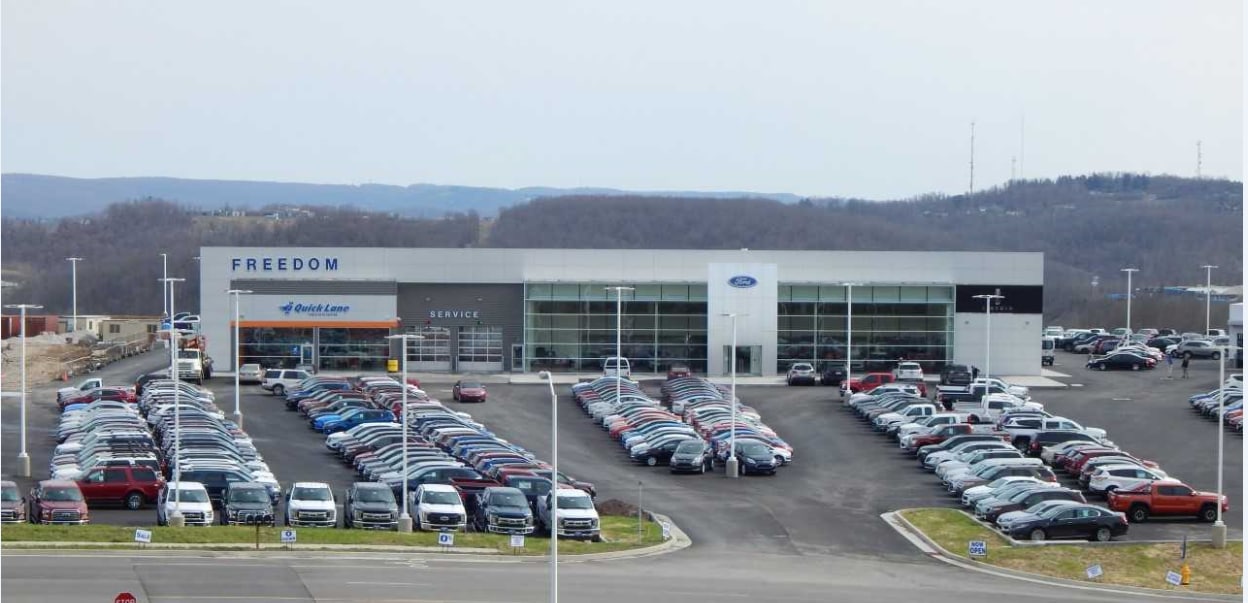 Welcome to Ford Lincoln of Morgantown
The following is our customer guarantee here at Ford Lincoln of Morgantown:
• A free maintenance appointment which will include a safety check and a review of your entertainment system.
•
As long as you own your vehicle you will receive a complimentary annual WV state inspection.
•
You will have access to online appointment booking so that you can work around your schedule.
• Free inspection to check over 120 maintenance items with every service visit.
• There are loaner vehicles and shuttle services both day and night for service appointments that have been pre-arranged.
• The offer of discounts on factory maintenance plans.
If you get the original factory brand tires there is a discount on the installation.
• Low price tire guarantee on all of the thirteen major brands sold here.
• The manager will be there for you.
• We also offer fresh coffee, doughnuts, and fruit to keep your energy up while you are buying your vehicle!